A GATE WITH A VIEW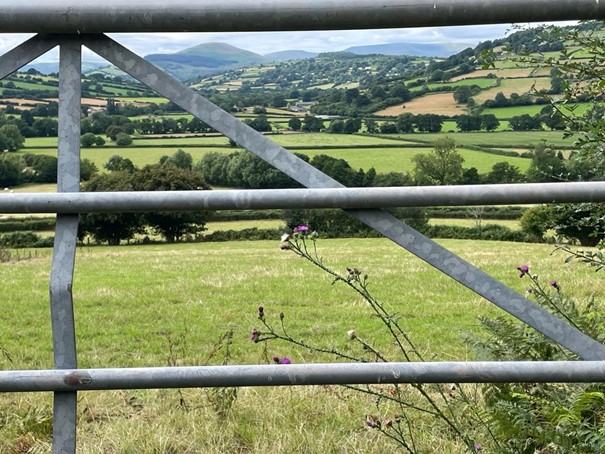 Evidence suggests that we can all take a few key steps to improve our mental health and physical well-being. These include connecting with other people, being physically active, learning new skills, giving to others and paying attention to the present moment.
This could easily be a list of reasons to become a volunteer warden with the Bannau Brycheiniog National Park, a role offering many interesting opportunities to anyone with even a small amount of time to give. Tasks might include tackling overgrown vegetation, installing new gates and signposts, building bridges, protecting areas of exposed peat or clearing footpaths, with all tools and training provided.
While all volunteer wardens can be expected to share a passion for working outdoors to protect and enhance the natural beauty of the Bannau Brycheiniog National Park, there is no 'typical' volunteer. For example, regulars working with the Brecon-based warden team, one of several dotted throughout the park, include Rob, a former driving examiner from Surrey, Lorna, a freelance researcher from Bristol, Mark, a former wealth manger from Kent and Andy, a former RAF officer from Liverpool.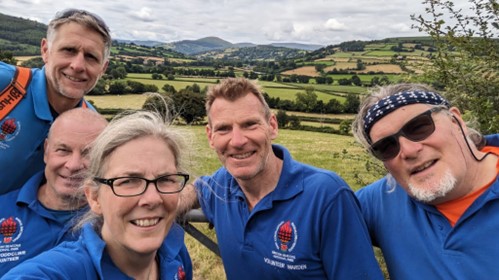 With beautiful locations providing an inspirational and ever-changing backdrop to our tasks, it is the people who really provide the colour and context for us, be they volunteers, staff, landowners or visitors. Despite our differing backgrounds, experiences and routes to get here, we are united by a shared interest in working with nature to enhance the environment for all. Under the direction of Area Warden Nick and Warden Gareth, we love the wide-ranging conversations, light-hearted banter, and even Gareth's collection of terrible jokes, all of which help to make light of the work regardless of the weather conditions. Extra motivation often comes in the form of the home-made cakes that we bake (recipes available on request), to be enjoyed during work breaks that we try to take near to a gate (if the weather is kind) as these often act as a frame on yet another glorious picture of the landscape.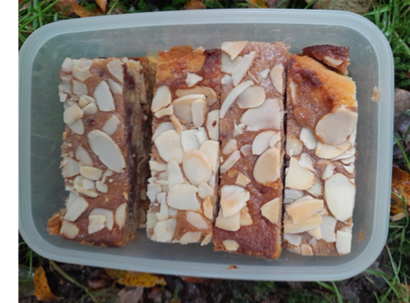 Indeed 'a gate with a view' provides a neat metaphor for the close-up, and ever-changing, perspective that we get as volunteers from working closely with staff in a wide variety of scenic locations throughout the year. We really enjoy connecting with like-minded people, sharing physical tasks in the clean open air, learning new skills and creating new experiences, giving something back to an environment that we all expect so much from, and being focused in the moment to leave other issues behind for a short while. These are goals that many people strive for, yet being a Bannau Brycheiniog National Park volunteer warden allows us to regularly achieve these and more, with the added benefit of cake. How cool is that?